A Strategy to Partner with Parents has been created to help you engage and equip parents to be the primary spiritual influence in the life of their child or student. Learn how to create a common WIN or vision for your entire church, how to evaluate it, and how to put it into practice and measure your effectiveness.
Session 1 - Vision & Alignment - Create an aligned vision for parents birth through 12th grade with common language every person in your church knows and can repeat.
Session 2 - Blameless Autopsy and Discovery - Learn steps to discover where your ministry really is regarding partnering with parents and develop a plan for your next steps.
Session 3 - Strategy: The Path to Your Vision - A strategy is simply a plan to help you reach your vision. We'll walk through what a strategy is and what it isn't.
Session 4 - What Do Parents Need To Hear? - Do you know what you want them to hear? In this session, we will talk about the basics every parent should hear from you, your ministry and your church.
Session 5 - What Do You Want Parents To Do? - Give them their right next step. Create a clear path for parents Monday - Friday, for themselves and as parents.
Session 6 - Resourcing Parents - Every parent wants to be a better parent. The church should be the greatest resource for parents to be a hero all week long. What will you give them to help them WIN this week? How will you resource them to be the primary spiritual influence in their child's life?
Session 7 - Creating Spaces for Connection - Learn about strategic events and gatherings to equip parents in every phase of their child's life. Create an annual rhythm of intentional events that will accelerate your influence with parents and their influence in their child's life.
Session 8 - Measurables - How will you measure your success? In this last session, we will talk about how to create measures that will easily help you track your progress toward your aligned vision for parents.
Course Details
Duration: 8 Sessions
Group Type: Live Course
Dates & Times
Facilitator: Cindy Fiala
Group Video Calls on Tuesdays at (see your time zone):
9AM PT // 10AM MT // 11AM CT // 12PM ET

Course begins Tuesday, March 10, 2020

Course ends Tuesday, April 28, 2020
Your Instructor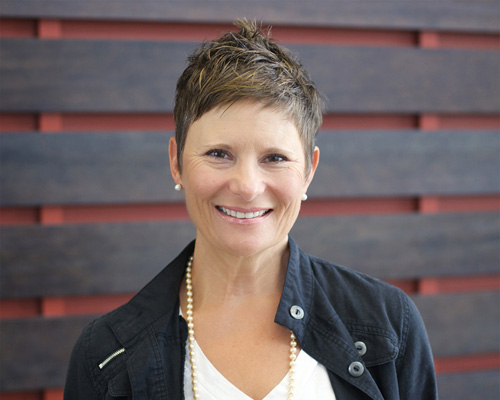 Cindy has been a family pastor for the past eight years. Recently, she felt called to consult and coach churches for a greater Kingdom impact, in the area of family ministry. She's a strategic leader with a passion for the future of the church. One of her greatest passions is to see families transformed. She and her husband, John, are the parents to three + two and are stupid in love with their six grandlittles.
Frequently Asked Questions
How does this course work?
Each week, there will be a 60-minute group call. This call will begin with content driven information shared with the participants. The remainder of the call will be dedicated to discussion and application. Calls will be highly interactive and a collaborative experience where all are expected to contribute. Lastly, every participant has access to one 30-minute call with the group facilitator.
What if I miss a session?
Once a group session is finished, a video recording of that session will be uploaded for viewing access. It remains viewable moving forward, allowing you to catch up at any point or even refer back to videos later on down the road.
How many will be in a group?
This group course has limited capacity. The group will close at 20 participants (most weeks, a few people are unable to participate) making the group large enough for varied experiences/perspectives, but not too big to facilitate lively discussions.
Is there really homework?
Yes, a little. The course will require some outside effort to evaluate your leadership and ministry, helping you take appropriate next steps in building your strategy for parent partnership.
Can more than one person take the course?
Each person who takes a Ministry Boost course must register. However, there are discounts for multiple registrations. Email
[email protected]
to get a discount code to register multiple people from your church for the same course.