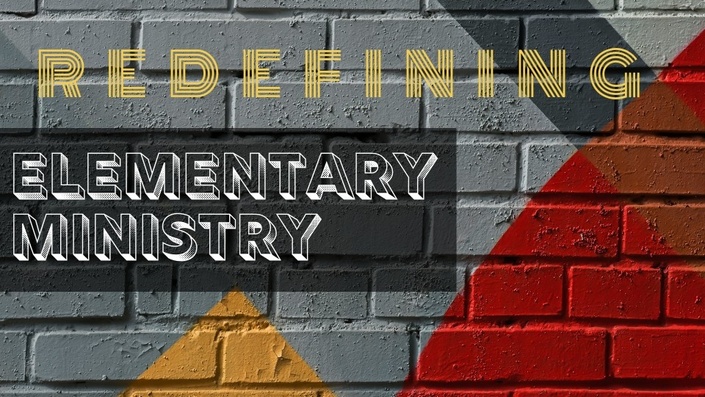 Redefining Elementary Ministry
An 8-week course designed to help you redefine and reinvent your elementary ministry.
Redefining Elementary Ministry was created to help Elementary Directors redefine and reinvent their elementary ministry. So many elementary ministries fit typical church stereotypes. Many tend to be outdated (little has changed in the last decade or two), short on volunteers and lacking in energy and excitement. Others tend to be very fun and relevant, but short on strategy and missing intentional relational connections. It's time to take a new approach to elementary ministry. This group course is a combination of teaching content, group conversations, and shared resources that all work together to help you recreate elementary for your families.
Course Modules Include:
Intro Session - First Video Call to Get to Know the Group
Session 1 - Redefining your Philosophy & Strategy
Session 2 - Redefining the Role of the Elementary Leader
Session 3 - Redefining Elementary Volunteer Roles
Session 4 - Redefining Volunteer Recruitment & Care
Session 5 - Redefining Elementary Curriculum & Environments
Session 6 - Redefining Elementary Events
Session 7 - Redefining Our Relationship with Parents
Session 8 - Redefining What's Next
Course Details
Duration: 9 weeks
Group Type: Group Course
Course Includes:
15-20 minute weekly video content

60 minute weekly group conversation

2 one-on-one calls with course instructor

BONUS: Private Facebook Community

BONUS: Tribe Conversations

BONUS: Four Staff Video Courses

BONUS: Three Boosts Video Archive
Dates & Times
Facilitators: Lisa Molite & Kelly Stockdale
Group Video Calls on Thursday at (see your time zone):
9AM PST // 10AM MST // 11AM CST // 12PM EST

Course begins Thursday, February 14

Course ends Thursday, April 11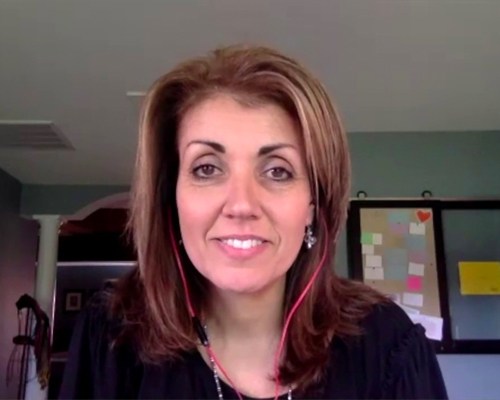 Instructor: Lisa Molite
Lisa Molite is the Elementary Director at Community Christian Church in White Marsh, MD. She has been leading in ministry for over 15 years and is passionate about creating irresistible environments for children. Lisa created ReadySetSunday.com, a resource for children's ministry leaders who want to create great environments through decor and sets.
Instructor: Kelly Stockdale
Kelly is the NextGen director at Grace Hill Church in Collierville, TN helping to lead the NextGen team where her husband, Jason, serves as the Lead Pastor. She's got four awesome kids whose ages stretch from the preschool phase to the middle school phase. When she's not adulting, you can find her vegging out on reality TV and cookies 'n cream milkshakes, because for real…adulting is hard! You can connect with her on kellystockdale.com.
Frequently Asked Questions
How does this course work?
At the beginning of the week, you will receive a 15-20 minute content video. This video will cover information/ideas relating to that week's module and will often include an exercise or worksheet to complete. Later that week, the group will meet for a 60-minute active discussion. This group conversation will get very practical and call on participants' experiences and ideas to share with everyone. Lastly, every participant has access to a 30-minute call with the group facilitator.
What if I miss a session?
No worries, once a group session is finished, a recording of that session will be uploaded for viewing access. It remains viewable moving forward, allowing you to catch up at any point or even refer back to videos later on down the road.
How many will be in a group?
This group course has limited capacity. The group will close at 20 participants (most weeks, a few people are unable to participate) making the group large enough for varied experiences/perspectives, but not too big to facilitate lively discussions.
Is there really homework?
Yes, a little. The course will offer several worksheets that will help you evaluate your leadership and ministry, helping you take appropriate next steps to redefine your elementary ministry. You will get a lot of ideas and feedback, but we want to help you create a plan for moving your ministry forward as well.
Can more than one person take the course?
Each person who takes a Ministry Boost course must register. However, there are discounts for multiple registrations. Email info@ministryboost.org to get a discount code to register multiple people from your church for the same course.