Upstaging Elementary: A Large Group Strategy is a course that will help you create a strategy for your large group experience with kids. Every week, you have the opportunity to create moments that are engaging, fun, and, most importantly, communicate the Bible in memorable ways.

A lot has to happen behind the scenes to make those moments happen. This course will give you a plan that includes all the elements you need to create a quality large group experience.
Whether you are looking to create a brand new large group strategy or you want to "Upstage" your existing experience, this course is for you.
Session 1 - The Large Group Model
Session 2 - The Elements
Session 3 - The Esthetics
Session 4 - The Roles
Session 5 - The Scheduling
Session 6 - The Rehearsals
Session 7 - The Preparation
Session 8 - The Training
Course Details
Duration: 8 weeks
Group Type: On-Demand Course
Dates & Times
Facilitator: Lisa Molite
Video content on demand

Course proceeds at your own pace
Your Instructor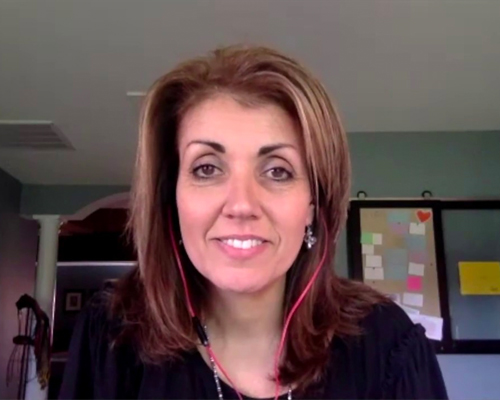 Lisa Molite is the Elementary Director at Community Christian Churchin White Marsh, MD and has been leading in ministry for over 15 years. You can connect with Lisa at ReadySetSunday.com, a resource for children's ministry leaders who want to create irresistible environments for kids.
Frequently Asked Questions
How will the sessions work?
All sessions are available upon registration. You can complete this course at your own pace.
Can more than one person take the course?
Each person who takes a Ministry Boost course must register. However, there are discounts for multiple registrations. Email
[email protected]
yboost.org to get a discount code to register multiple people from your church for the same course.