The Volunteer Playbook Course is designed to help ministry leaders recruit, train, and retain more volunteers. More than that, the course looks at just about every aspect of your volunteer system and gives you the practical tools, tips, and resources to create the volunteer culture you desire. The group is a combination of teaching content, group accountability, and shared resources that all work together to help you move your ministry forward.
Course Modules Include:
Week 1 - Assessment & Barriers
Week 2 - Recruiting
Week 3 - Onboarding
Week 4 - Vision & Culture
Week 5 - Structure
Week 6 - Roles
Week 7 - Communication
Week 8 - Training
Week 9 - Recruitment Strategy
Week 10 - Evaluation & Improvement
Course Details
Duration: 10 weeks
Group Type: On Demand Course
Course Includes:
60 minute weekly video

BONUS: Private Facebook Community

BONUS: Tribe Conversations

BONUS: Four Staff Video Courses

BONUS: Three Boosts Video Archive
Dates & Times
Facilitators: Nick Blevins
Video Content on demand, but released on a schedule

Course videos release each week starting Oct 8 (for 10 weeks)

You can proceed at your own pace beyond the weekly video release
Your Instructor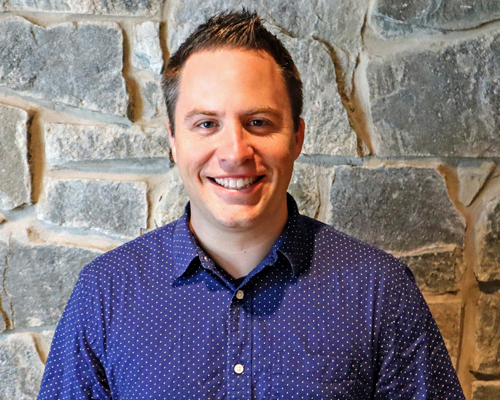 Nick and his wife Jennifer have been married for over a decade and are blessed with their 2 kids, Isaac & Mackenzie. Nick serves on the leadership team at Community Christian Church and leads the NextGen Ministry staff team. Nick loves to help church leaders work on their ministry (not just in it) and he is a certified Church StratOp facilitator, helping churches walk through the proven strategic planning process of StratOp. You can find his writing, free resources, and weekly interviews with family ministry leaders at nickblevins.com.
Frequently Asked Questions
What if I can't commit 3+ hours/week ?
Finding 3+ hours/week for anyone will be difficult, so we totally understand if you can't set aside the time. If all goes as planned, we'll offer this again in the future and, hopefully, you'll be able to take part in it then!
What if I miss a video one week?
Once a video is released for that week, it remains viewable going forward, allowing you to catch up at any point or even refer back to videos later on down the road.
How will the weekly video work?
Every week, the new video will show up in this course. You will always have access to past weeks, but future videos will post every week.
Is there really homework?
Yes, every week. Sharpen your #2 pencils…. or just turn on your computer.
This course is not open for enrollment.